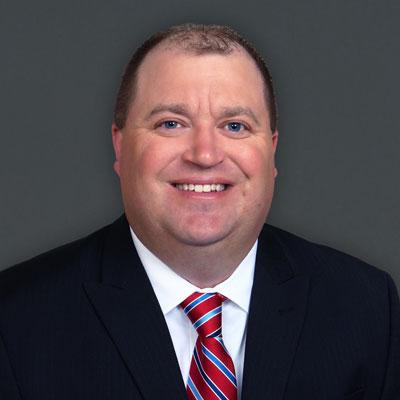 Vice President, BDO
711 State Street, 3rd Floor
Erie, PA 16501
Phone: 724-866-4027
kingth@fnb-corp.com

T.J. King is a native of western Pennsylvania and a graduate of DeVry University in Columbus, Ohio. After graduation, he worked in business banking and commercial lending for Bank of America, Huntington Bank, and Bridgeway Capital. He currently lives and works in Erie, PA.
First National Bank Small Business Finance welcomed T.J. in 2018, as he brought with him over 13 years of lending experience and SBA expertise from various lending institutions. In his role with us, he focuses on commercial real estate, construction loans, business acquisition and expansion, and debt refinancing for business owners in Pennsylvania and throughout the Eastern/Mideastern United States.
T.J. excels in developing creative financing solutions that will enable businesses to expand and prosper. He takes an advisory/consultative approach throughout the process with his clients in order to structure a customized financing package utilizing the full SBA platform. His passion for small business, combined with his excellent ability to communicate fully and realistically, allows him to build long-standing relationships with his clients and business associates.
T.J. is a member of the National Tooling & Machining Association of Northwest PA. He is also a board member for the Enterprise Development Fund of Erie County, which is a local non-profit CDFI that specializes in lending to businesses and startups in underserved communities in his area. When he's not at work, T.J. enjoys spending time with his wife, as well as boating, fishing, and hunting.
---
Ready to learn more about
SBA Financing?


Email me directly or sign up to receive my informational emails. I look forward to hearing from you! Contact MeEmail Signup