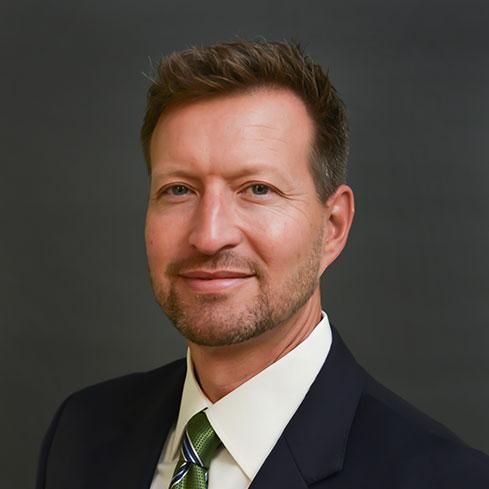 SVP, Head of Government Guaranteed Lending
Office: 704.280.8933
Fax: 704.754.4175
kwiatkowskic@fnb-corp.com


Chris is senior vice president, creator and head of the Government Guaranteed Lending division at First National Bank. Chris is responsible for the bank's strategic leadership in SBA and USDA B&I Lending. He oversees a team of 45 SBA focused personnel including Sales, Credit, Closing and Servicing. Chris has over 20 years of experience in SBA Lending. With Chris' leadership, First National Bank has been the top SBA Lender in NC for the past two years and has climbed to 26 nationally in SBA Lending.
Prior to joining First National Bank, Chris was SVP and SBA Division Manager of Popular Small Business Capital. While at PSBC Chris oversaw 50 SBA Business Development Officers located across the U.S. and the Operational staff that supported them. He and his team contributed to the Bank's national expansion effort and helped Banco Popular North America achieve 4th place ranking among all national U.S. SBA lenders with $453,254,890 million in guaranteed loan approvals.
Prior to his joining Banco Popular North America's Popular Small Business Capital division, Chris was a regional sales vice president with CIT Small Business Lending Corporation, responsible for SBA and conventional sales production for 20 Regional Account Managers. While in this position, he advanced underwriting guidelines, operational efficiencies, E-Commerce initiatives, sales orientation and profitability goals. He served in other positions including regional account manager for the Southeast, where he targeted new SBA and conventional loan business.
Chris was also business banking team leader NationsBank, N.A. in North Carolina. As team leader, he managed and lead the Business Banking Lending Unit in achieving sales goals, overseeing and negotiating loan products, and ensuring credit quality, profitability, and compliance.
He began his specialization in small business lending as a loan specialist with the U.S. Small Business Administration in Charlotte, NC, where he assumed the top producer position and was recognized by lenders for exceptional performance. Chris was also an employee development specialist for the Washington, D.C. office of the U.S. SBA.
He is frequently invited to participate in SBA related functions.
Chris holds a B.S. in Management from the University of North Carolina, Asheville.