Your
SBA LOAN
PARTNER
SBA 7(a) and 504 loans for successful businesses with a broad range of financial needs.
Start Your Loan
ACHIEVING TOGETHER
First National Bank Small Business Finance provides the tools you need to grow and improve your business. Whether you're looking to start a new business, purchase an existing business, or expand your business with a commercial real estate loan, our team of SBA experts can help you navigate the lending process. We have the ability to structure deals to meet your needs, and can fund project sizes up to $12 million.
Our experienced Business Development Officers work with you closely throughout the entire loan process. We work as your partner, putting our experience and SBA know-how to work for you. This hands-on, communicative approach is why many of our borrowers have returned FNB for future business lending needs. We're not just another bank; we're your partner in SBA lending.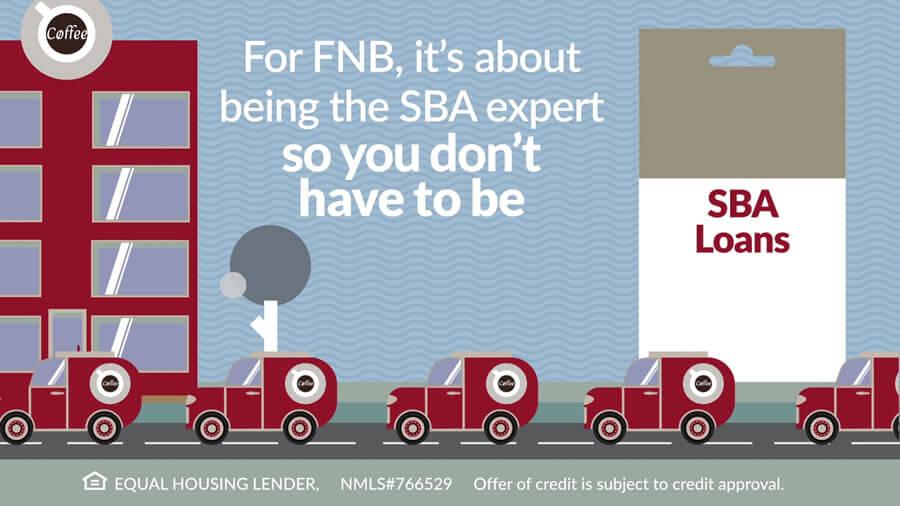 See How We've Helped Other Businesses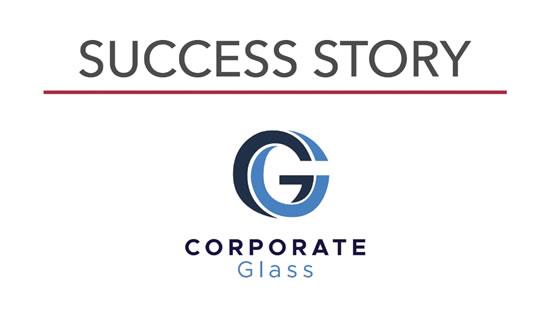 Featured Video: Corporate Glass
Corporate Glass is a contract glazing company based in Erie, Pennsylvania, specializing in commercial glass and glazing, as well as doors and automatic openers for ADA compliant entrances, and residential custom shower enclosures. When the opportunity arose for the business owner, Fred, to acquire Corporate Glass, First National Bank was a natural partner. Fred worked directly with T.J. King, our experienced BDO, to achieve SBA financing.
Featured Success Stories
Business owners from all industries have chosen First National Bank for their SBA loan. Whether you own a Dental Practice, Senior Care Business, or IT Company, we can help you achieve the financing you need. Read more about our borrowers' experiences below. EXPERIENCED
LENDING
TEAM
Our experienced SBA lending team can help you every step of the way. Visit our team page to find a lending partner in your area.
Our Team EFFICIENT
LOAN
PROCESS
Our loan officers, credit analysts, and loan closers are committed to making the lending process as simple and straightforward as possible.
Our Process
RECENTLY CLOSED DEALS
Senior Care Facility
$1,558,300
SBA 7(a)
Business Acquisition
Pennsylvania

"FNB is a partner in my business – from coming to tour the site, to checking in on me often through phone calls and lunch, FNB remains very involved even though the loan has closed."

Food Service Franchise
$1,206,000
SBA 7(a)
Start-Up
Maryland

"FNB has been there even after the deal was done and the ink was dry. Many thanks to the team for their role in getting my business off the ground!"

Manufacturer
$5,101,200
SBA 504
CRE Expansion
Pennsylvania

"I really appreciate all the hard work and dedication that FNB SBF put into completing this loan. I would absolutely recommend them to those looking to purchase a business with an SBA loan in the future."

Craft Brewery
$1,409,500
SBA 7(a)
Business Expansion
North Carolina

"The FNB team was a great partner to have during this process. They worked with me from start to finish – I really can't thank them enough for their help!"

Home Health Care Provider
$2,073,000
SBA 7(a)
Business Acquisition
North Carolina

"The FNB team had our backs throughout the entire SBA loan process. We closed our loan quickly, and they were instrumental in making that happen so we could move forward with our business goals."

Metal Supply & Distribution
$4,006,650
SBA 7(a)
Real Estate Acquisition
Ohio

"From our very first meeting, the FNB team took genuine interest in my business objectives. I would absolutely recommend FNB Small Business Finance to anyone looking to acquire a business."

Veterinarian Practice
$2,054,000
SBA 7(a)
Construction & Start-Up
North Carolina

"FNB Small Business Finance has always treated us like a valued customer. They have worked with us as a partner to help us solve problems and we feel like they have our back."
RECENTLY CLOSED DEAL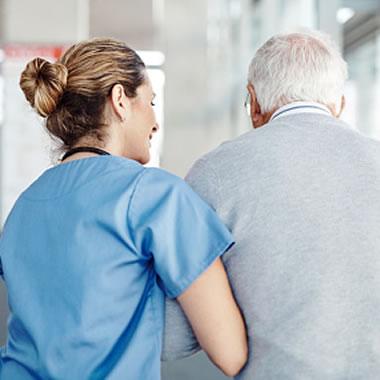 Senior Care Facility
$1,558,300
SBA 7(a)
Business Acquisition
Pennsylvania
"FNB is a partner in my business – from coming to tour the site, to checking in on me often through phone calls and lunch, FNB remains very involved even though the loan has closed."