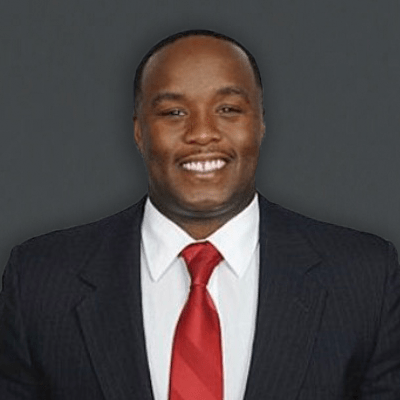 Louis Motley, VP, BDO
101 N. 2nd Street, 3rd Floor
Harrisburg, PA 17101
Phone: 717-562-7551
Mobile: 717-678-5756
motleyl@fnb-corp.com

Louis Robinson Motley is a graduate of Saint Francis University where he earned a Bachelor of Science Degree. Following graduation, Louis moved to San Diego to join the United States Navy. He began his financial service career soon after being discharged from the Navy.
Throughout his career, Louis has worked for various financial institutions including BVFR and Associates, Wells Fargo, Citizens Bank, and Santander Bank. His banking experience has allowed him to help numerous clients obtain the financing they need to be successful – often through the use of government guaranteed loans.
Louis began his career at First National Bank Small Business Finance in February of 2018. In his role as a Business Development Officer, Louis assists clients in various industries throughout Central Pennsylvania. Whether they're entrepreneurs wanting to launch a new start-up or established businesses in need of capital, Louis is passionate about helping business owners make the best financial decisions.
When he's not working, Louis enjoys going to the gym and supporting local coffee shops.