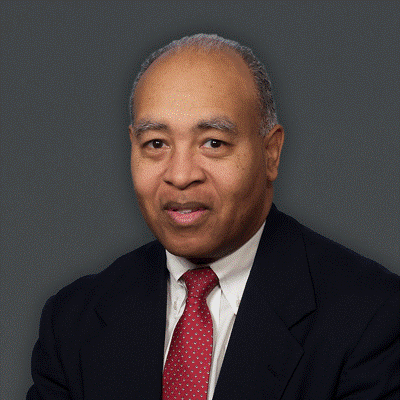 Vice President, BDO
7475 Wisconsin Ave., Suite 700
Bethesda, MD 20814
Phone: 301-373-0931
mimsd@fnb-corp.com

Deric Mims is a native Washingtonian and a graduate of George Washington University where he earned a degree in Business Administration. He has spent the last 41 years in banking helping small and mid-sized firms with their financial, management, and growth needs.
Adding to his experience as a successful banker, he also brings with him over 20 years of experience as a small business owner. Deric has held various retail, credit administration, commercial lending and leadership positions with financial institutions in the D.C. Metro area. Throughout his banking career, he has served as an advisor to a number of business, professional and service organizations, serving on many of their boards and receiving numerous awards for distinguished service.
He is well regarded in the region as an established expert in small business financing and business planning. Due to his expertise he was invited to testify before the House Subcommittee on Financial Institutions Supervision, Regulation and Deposit Insurance. He has also made several appearances on Maryland Public Television's "Your Money & Business" speaking about the lending and technical assistance programs offered by the U.S. Small Business Administration. He was also appointed by the Governor of Maryland to the Maryland Small Business Development Financing Authority.
Prior to joining First National Bank Small Business Finance, Deric served as the SBA expert with SunTrust Bank in the Greater Washington Region and contributed to SunTrust achieving "Top Ten Lender" status. Later, Deric was responsible for SBA lending efforts at Mid-Atlantic Federal Credit Union and served as an expert in SBA financial and technical Assistance programs created to address the various needs of small businesses.
In his position at First National Bank Small Business Finance, Deric puts his years of SBA experience to work in order to help entrepreneurs start and manage their businesses while helping them to grow and prosper. His passion and knowledge for SBA lending has helped numerous small businesses get the help they need.
My Interview With Howard University - The Small Business Report