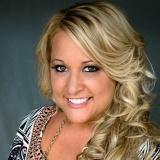 Vice President, BDO
43422 West Oaks Drive
#132
Novi, MI 48377-3300
Phone: 248-255-6308
thompsonam@fnb-corp.com

Amanda Thompson has over 20 years of experience in real estate, finance and dental brokerage and has been involved in countless practice and real estate transactions nationally. Her expertise and educational background provide her the ability to quickly assess a practice's value and to negotiate the transaction from start to finish.
Amanda attended the University of Michigan with a concentration in Finance and Marketing. She has served as the President of the National Association of Professional Women in both the Detroit and Charlotte Chapters. In addition to the board positions she holds with community non-profit organizations, Amanda is very active in the NCMOM (Missions of Mercy) Dental initiative throughout the southeast.
Amanda has dedicated herself to her clients and their causes while immersing herself in the business of working with dental practitioners by way of business planning and coaching in an effort to provide a full array of services. Amanda is a highly reputable asset to the dental community with a track record of proven success and with sights set on continued growth in the market and establishing even deeper roots in the community.
Amanda currently serves as a Business Development Officer with First National Bank Small Business Finance, specializing in leding to the Healthcare market.